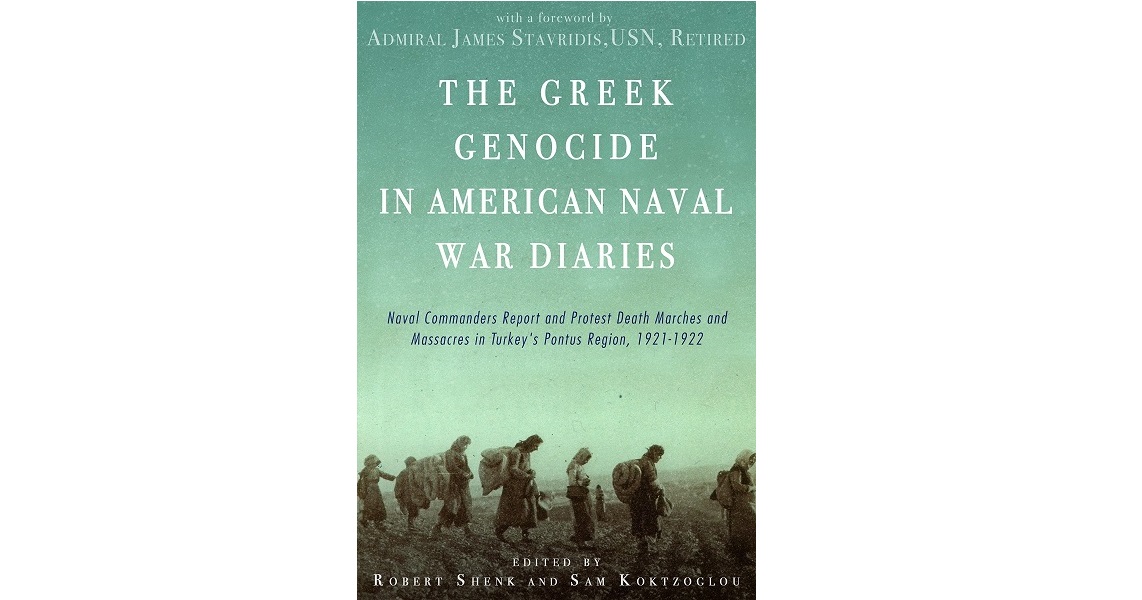 THE GREEK GENOCIDE IN AMERICAN NAVAL WAR DIARIES
NAVAL COMMANDERS REPORT AND PROTEST DEATH MARCHES AND MASSACRES IN TURKEY'S PONTUS REGION 1921-1922
Edited by Robert Shenk and Savvas Koktzoglou
University of New Orleans Press, 2020.
393 pages.
Available at Amazon
(affiliate link)

This book contains a collection of American naval war diaries recently found in the U.S National Archives about what was happening on the northern coast of Turkey in 1921-1922. At the time, a series of American destroyers were continuously stationed at the port of Samsun, and the destroyer captains describe here many of the atrocities then being perpetrated upon the Asia Minor Greek minority by the ruling Nationalist Turks, along with local Greek reactions.
Contents
- Foreword by James Stavridis, Admiral, USN, Retired
- Preface
- General Introduction
- Timeline of Events
- Samsun war diaries from May to November 1921
- Summary of Samsun war diairies from November 1921 to June 1922
- Trebizond war diaries from June 1921 to June 1922
- Epilogue: The Nationalist victory, Smyrna, and after